---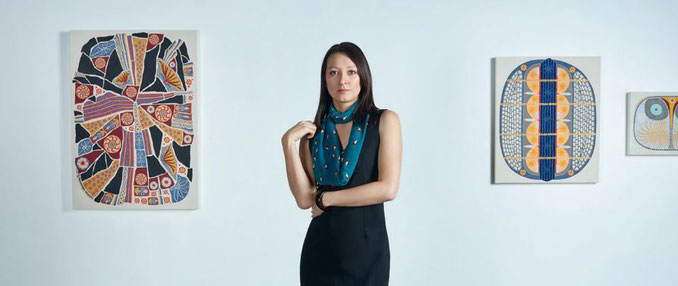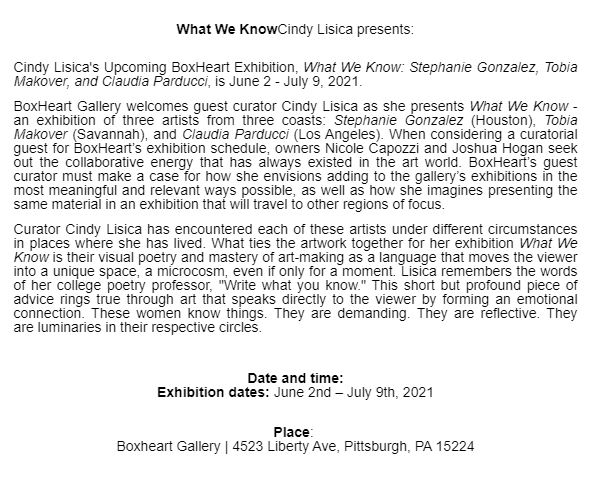 ---

---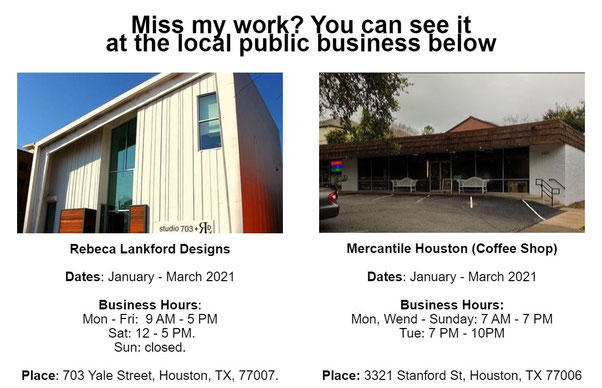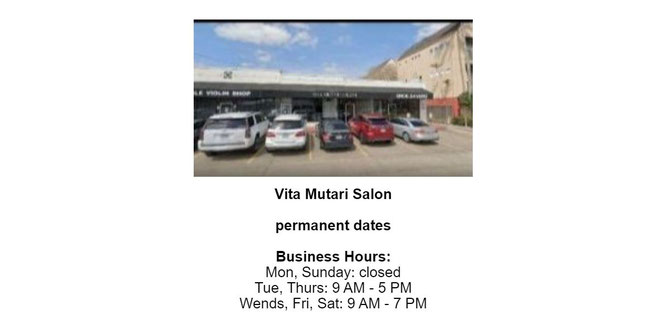 ---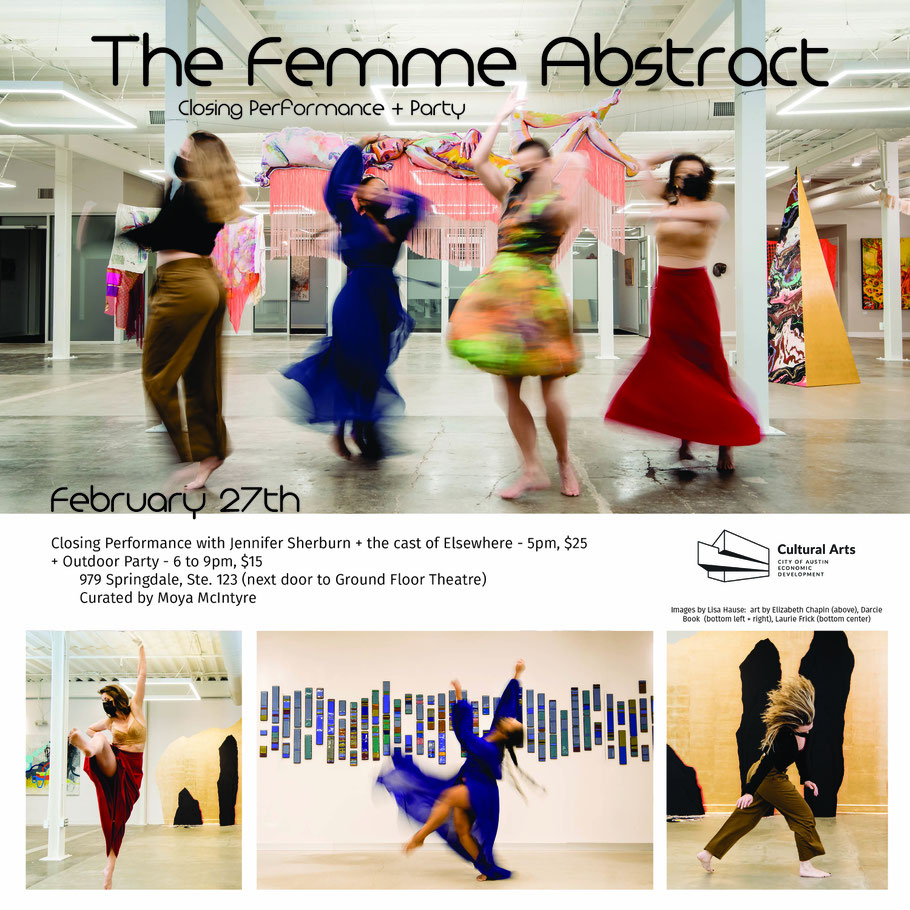 Public viewing hours - every Saturday from 12 to 5pm.
Place: 979 Springdale, Austin, TX, 78702 (next door to Groundfloor Theatre)
this is a Multi Artist Local Exhibition in Austin, Texas. read more about it below or visit if you are in Austin, Texas. 
This project is funded in part by the City of Austin Economic Development Department.
---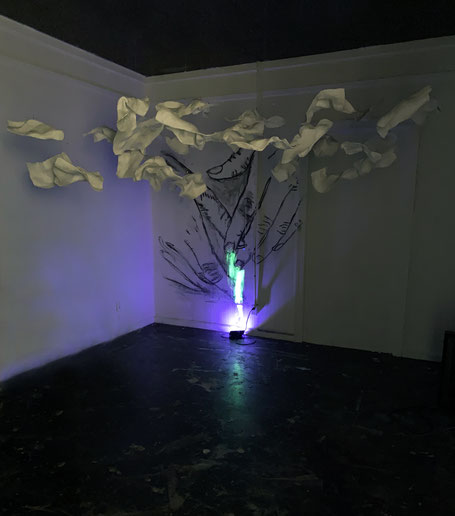 ArtCrawl Houston 2019 at Deerslug Studio
27th Annual ARTCRAWL
Location: 2020 Commerce, Studio A, Houston, TX, 77002
Saturday - November 23, 2019
from 12 PM - 9 PM

Art Crawl is an event in which artists in the old & historic, Downtown Art Warehouse District, open the doors to their working studios and invite the public in for a peek at what happens behind the scenes. This tradition started in 1992 by Mother Dog Studios and takes place the weekend before Thanksgiving. OFFICIAL ARTCRAWL WEBSITE: http://www.artcrawlhouston.com/

I will be participating at this event by opening my working studio doors to the public. I have created an installation for all your selfie needs and I will be showing brand new works. Parking is available across the street and around the building on St. Emanuel Street and Commerce street.

This event is FREE, family and kid friendly and open to the public. Everyone is welcome! I will be serving drinks and lite bites.
---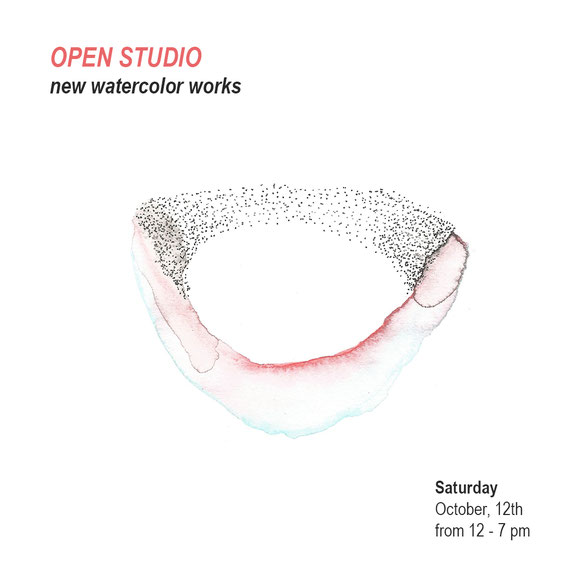 Join me for open studio lets catch up over a glass of wine. 





Saturday, October 12th, 2019
from 12 - 7 PM



 
Deerslug Studio
2020 Commerce
Studio A
Houston, TX 77002
---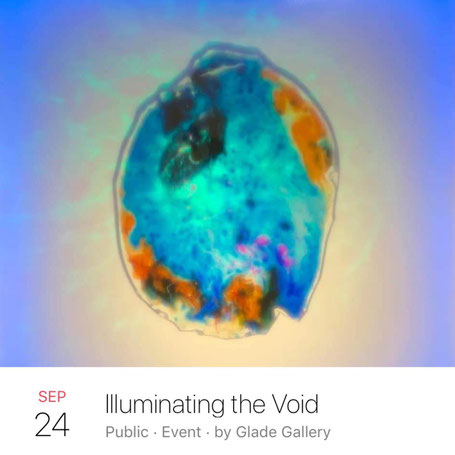 "Illuminating the Void" explores a series of light-box sculptures produced by Houston-based multi-media artist, Stephanie Gonzalez. Curated as an exhibit to kick off The Woodlands Pride Festival, these expressive, meditative, light sculptures visually comment on all of our inherent, often inescapable internal anxieties, a metaphor trapped as light within each individual box. Prominently displayed in Glade's central rotunda, these chromatically diverse sculptures pulsate light, bathing the darkened gallery space in a soft, colorful glow.
September, 24th, 2019 
8:30 PM

 
Glade Arts Foundation Gallery 
2000 Woodlands Pkwy,
The Woodlands, Texas
---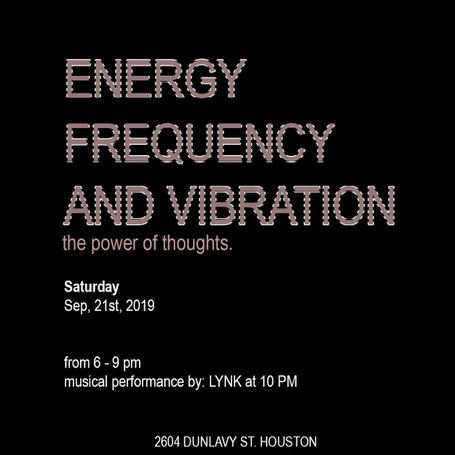 Energy, Frequency and Vibration. The Power of Thoughts
A mixed media painting exhibition by: Stephanie Gonzalez

This exhibition engages the mind through a series of repetitive dots which is a technique called point cloud or pointillism. This is a technique I learned while taking courses at Glassell under Professor and artist Brian Portman.

I am using the repetition of dots to represent a feeling that comes over you when you are constantly thinking that something might happen. When you are feeding yourself things, they become things. These pieces explore the idea of frequencies and operating in different frequencies that could stem from hanging out with new people who live in a different reality or frequency. These new people are in this reality because of the things they do, the way they spend their time, and the things they think about. If you want to make music then you hang out with more musicians. You jump on their frequency and by doing so you shift your focus and reality and become better at making music.

Hopefully the work displays a lot of energy due to my use of various mixed media techniques. The application of the paint is both very loose but also very structured. These pieces have been changing or evolving. Some started as a completely different piece but now they are in their final state and will be released to the public as a series based off the above ideas. I am hoping these pieces suggest that you can start to change your reality using your own energy.
---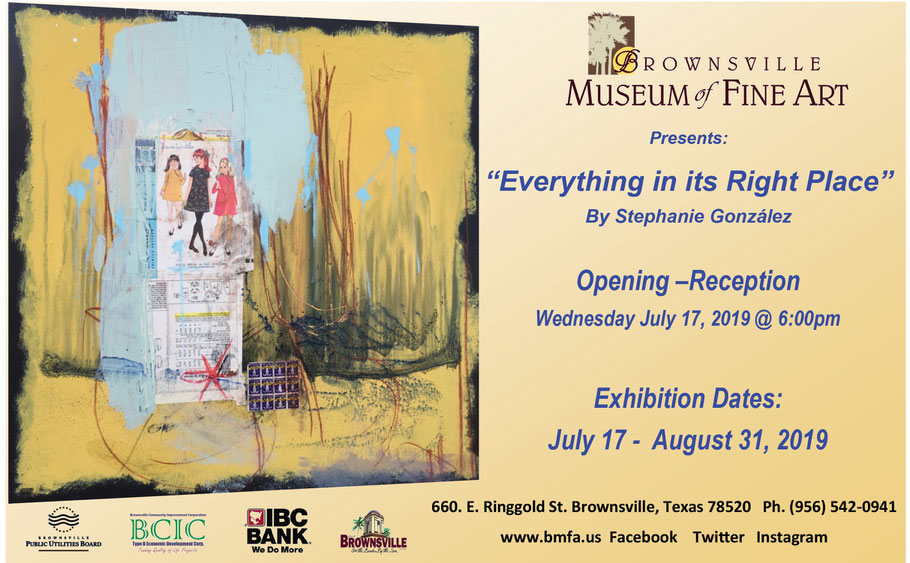 ---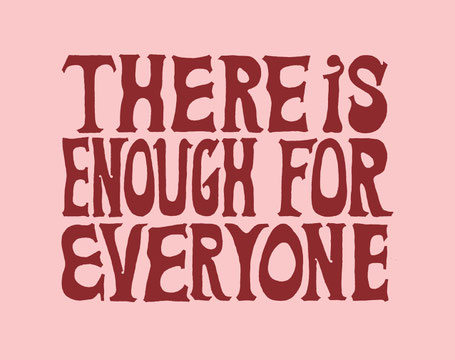 SECOND WARD ART EXHIBITION Curated by: theythat.org Produced by: cyberlarge.com
Date And Time
Fri, Jun 14, 2019, 6:00 PM –
Sat, Jun 15, 2019, 11:00 PM CDT
Location
5601 Navigation Blvd
Houston, TX 77011
click here to purchase tickets 
About this Event
"There Is Enough For Everyone," is an art exhibition opening in Houston pointing a spotlight directly at the reality of scarcity within black and brown communities. Prodding the limitations, distribution, and access of wealth in the City of Houston and the country at large. The artists wish to widen the voices involved in the global conversation dealing with the scarcity and abundance of the "they", the others, the blacks, the browns, or as Frantz Fannon put it, "The Wretched of the Earth.
The exhibition will guide us through the politics of cultural appropriation, intrinsic value, questions of sexuality, and what it feels like to be on the other end of society while managing the responsibility of keeping the globe connected and the world moving in a direction benevolent to everyone.
Artist:
Alexis Grey
Berlin Nicholas
Cary Fagan
Changingwomon
Erin Carty
Gem Hale
Gita
Leticia Contreras
Jared Royal
John Duro
J. Bilhan
Malik Perilloux
Matt Manalo
Mich Stevenson
Rafa Esparza
Raven Crane
Reggie Rex
Stephanie Gonzalez
Stephen Wilson
Sophia Anderson
Sidney Mori
Sister [Hannah Anderson]
Ryan Francisco
Warren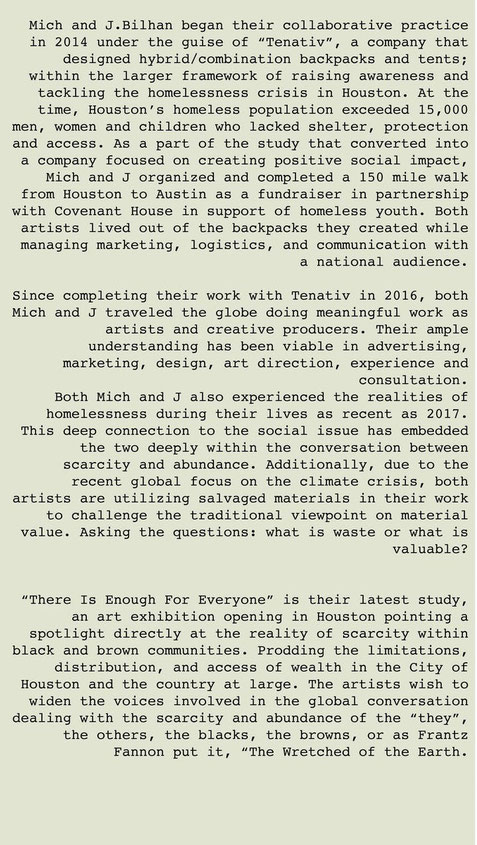 ---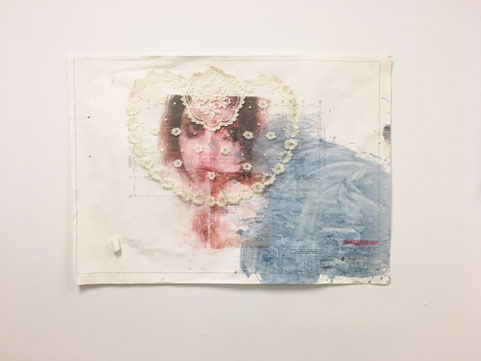 The 56th Annual Juried Competition
on view February 28 - May 11, 2019
Reception with Juror's Talk and Prize Announcements: Thursday, April 25th, 5:30-7:30pm
The Masur Museum of Art's Annual Juried Competition showcases contemporary artists throughout the United States of America working in any medium. This long running juried competition also showcases some of America's best curatorial talent. Recent jurors include: Joel Parsons, Cough-Hanson Gallery at Rhodes College; Daniel Stetson, LSU Museum of Art; Gia Hamilton, Joan Mitchell Center; Holly Hughes, Albright-Knox Art Gallery; Sandra Firmin, Colorado University Art Museum; Kelly Shindler, Contemporary Art Museum St. Louis; George Shackelford, Kimbell Art Museum; Liza Simone, Phantom Galleries, Los Angeles; Alison Greene, Museum of Fine Arts, Houston; David Houston, currently Bo Bartlett Center; and Miranda Lash, currently Speed Art Museum.
The juror for the 56th Annual Juried Competition is Catherine Futter, Director of Curatorial Affairs at the Nelson-Atkins Museum of Art in Kansas City, MO.
Participating Artists
Elizabeth Abaravich, CA; Abe Abraham, NY; Trenton Brown, GA; Richard Buswell, MT; Paula Campbell, TN; Norm Diamond, TX; M. M. Dupay, OH; Leslie Elliottsmith, LA; Farimah Eshraghi, MA; Amy Faggard, TX; Ashley Gardner, AR; Gale Gibbs, TX; Stephanie Gonzalez, TX; Sarah Granberg, OR; Richard Greene, CA; Crummy Gummy, FL; Gao Hang, TX; Lewinale Havette, GA; Dianne Hebbert, NY; Pato Hebert, CA; Ming Ying Hong, MS; Jennifer Hoskins, SC; Shreepad Joglekar, KS; R. J. Kern, MN; Noelle King, NY; David Knox, LA; Sena Kwon, NY; Joshua Littlefield, MD; Gabi Magaly, TX; A.M. Martens, IL; Andy Mattern, OK; Corinne McAuley, AZ; Daniel Melo, CA; Rebecca Miller, MO; Jason Nelson, LA; Jim Pearson, IL; Sandi Pfeifer, FL; Nikii Berry Richey, TN; Evie Richner, TN; Sharon Shapiro, VA; Annisty Thompson, AL; Chad Thompson, SC; Tonja Torgerson, IN; Rhonda Urdang, AZ; Kevin Vanek, MS; Jiawei Zhao, NY
click here for more info 
---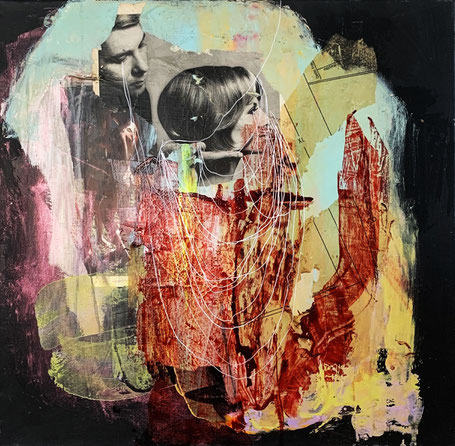 OPEN STUDIO

Saturday, January 26th
Sunday, January 27th

 Join me the last weekend of January for an art clearance sale at the studio. Now is your time to make the piece you have been wanting yours!

As I work on large scale fabrication and paintings, the studio is getting kind of stuffed and I need to make space for what is to come. All size works created before 2019 on paper and canvas will be on sale for up to 50% off including my limited edition Deerslug Studio shirts.

Make me an offer and lets make the piece of art you have been wanting yours! 

FREE EVENT
drinks + lite bites
Deerslug Studio



2020 Commerce St. Studio A
Houston, TX 77002
---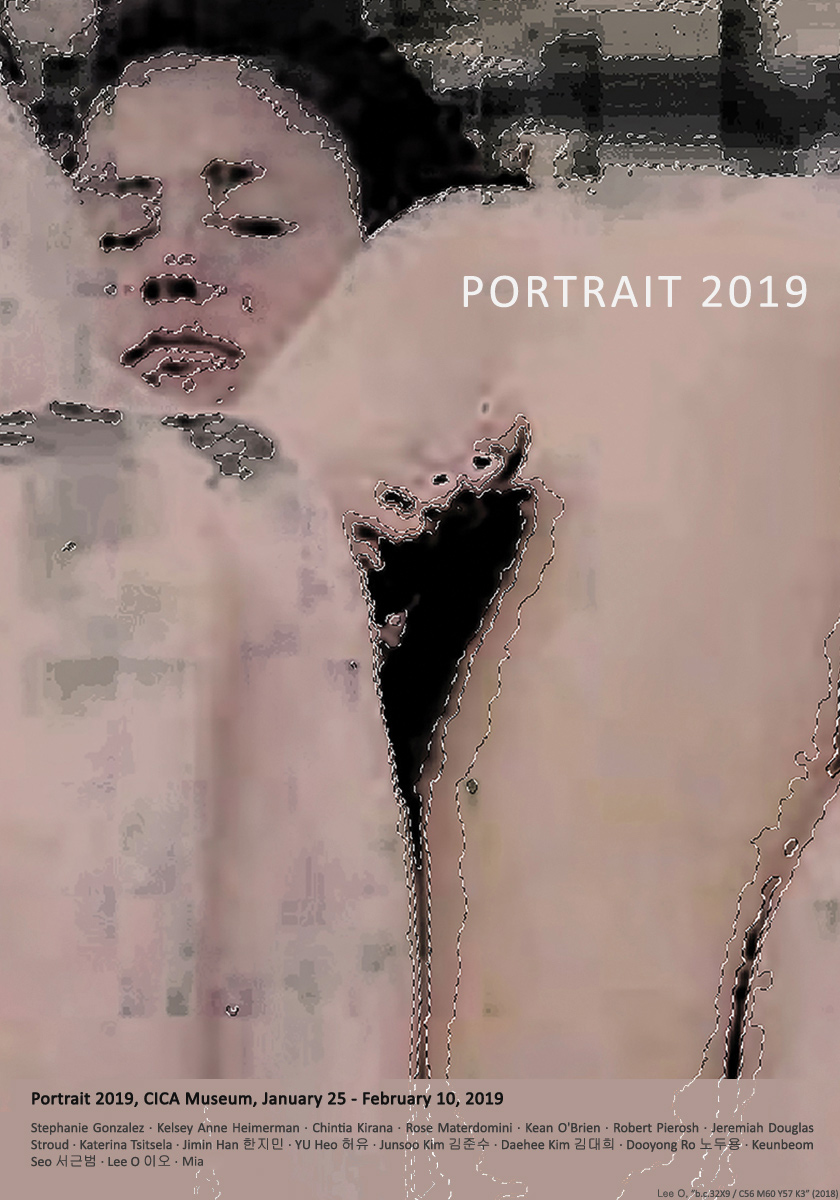 for more details, click the button below:
---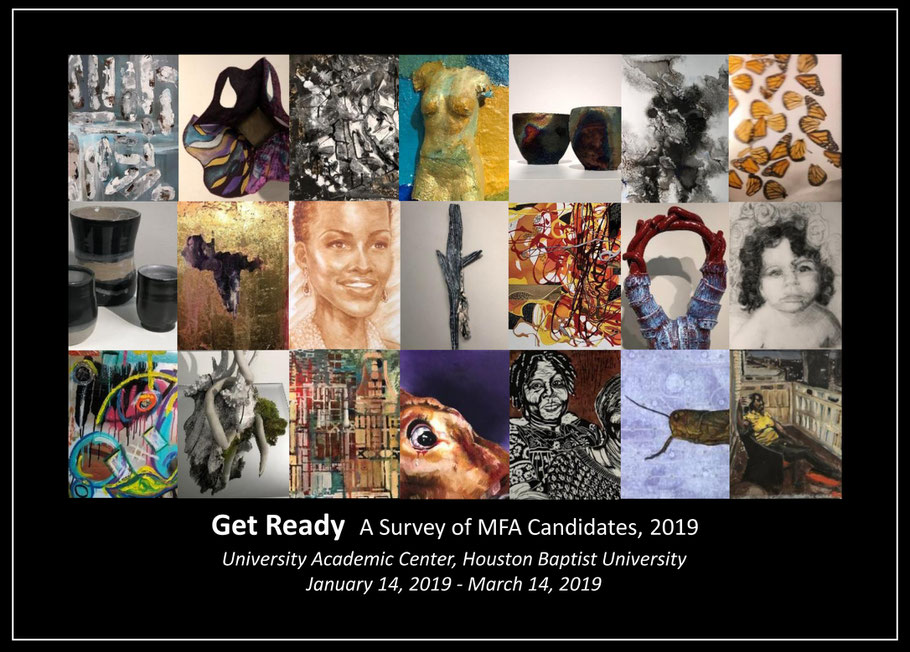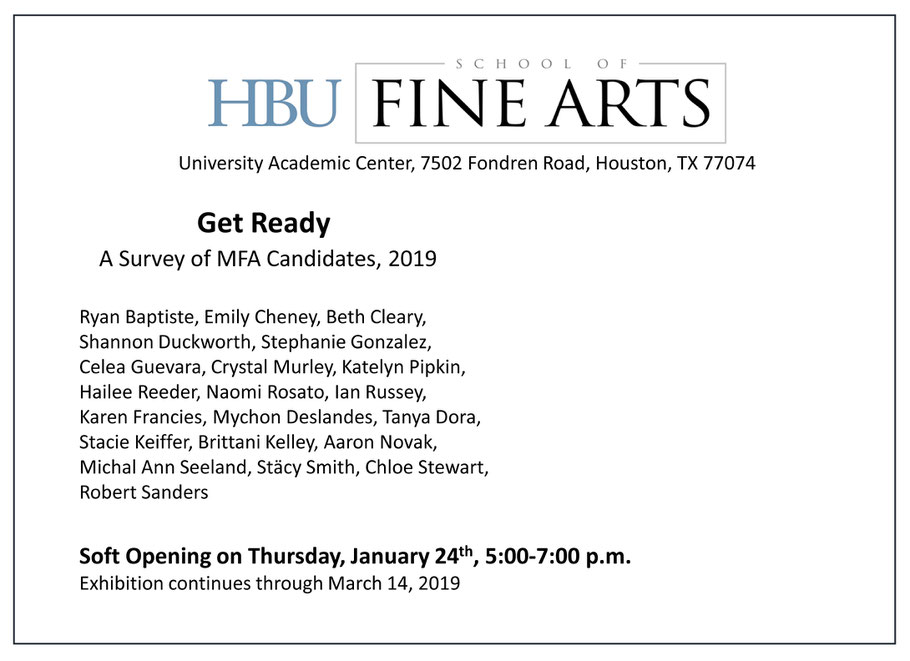 ---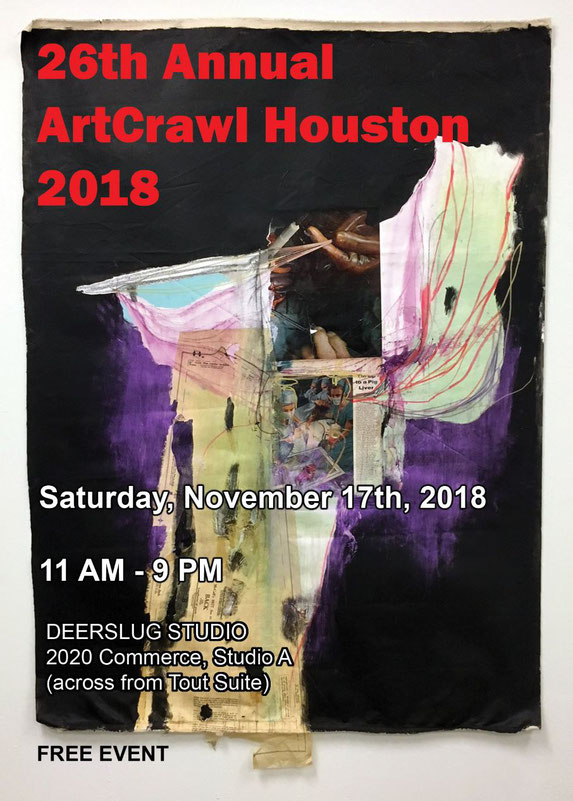 Join me as I participate in this years Artcrawl Houston 2018, The original cluster of artists warehouses in Downtown Houston annual open studios.

"Each artist appears, Tells his or her own Individual Story & Dives back into their own..."

Artistic Survivors in the ever changing urban landscape of the 4th largest city in the U.S.A.

Since 1992, the tradition of the artists "open studios" takes place on the Saturday before Thanksgiving. Visitors have the opportunity to pARTicipate in the live/work/show spaces of these neighborhood"urban pioneers". The mission of the ARTCRAWL is to assist the public in understanding contemporary art by directly involving the visitors in a dialogue with local artists in the Artist Warehouse District of Downtown Houston.

FREE EVENT

lite bites + wine + fine art
---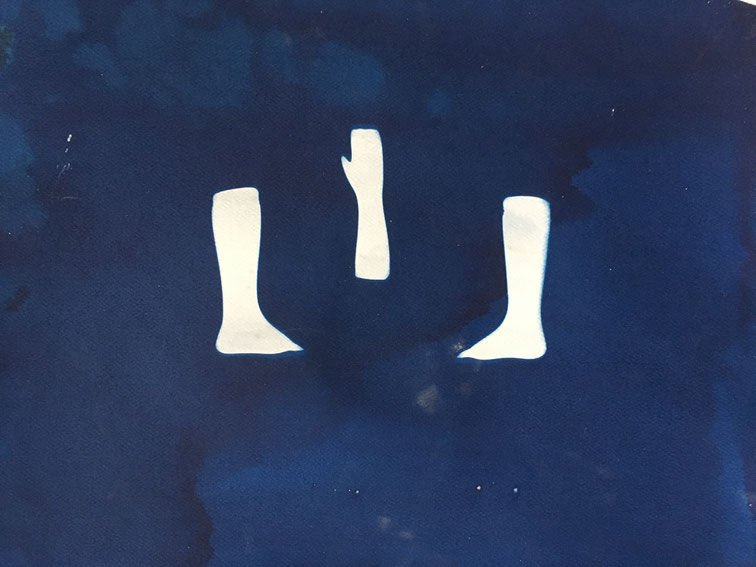 OPEN STUDIO
Saturday, August 25th
Sunday, August 26th
11 AM - 5 PM
It is with great pleasure that I invite you to the last open studio of the summer. This upcoming year will be the final year in my Master's of Fine Art program. By presenting never before seen works to the public, as well as works that I created in the past year at Houston Baptist University, I wish to show you a glimpse into my future disciplinary focus and career. Works will include huge originals on canvas, mixed media photography and 3D installation.

As always, bring those you love! Everyone is welcome.

FREE EVENT | WINE + LITE BITES | MIXED MEDIA FINE ART

Deerslug Studio
2020 Commerce St. Studio A
Houston, TX 77002
(across from Tout Suite)
---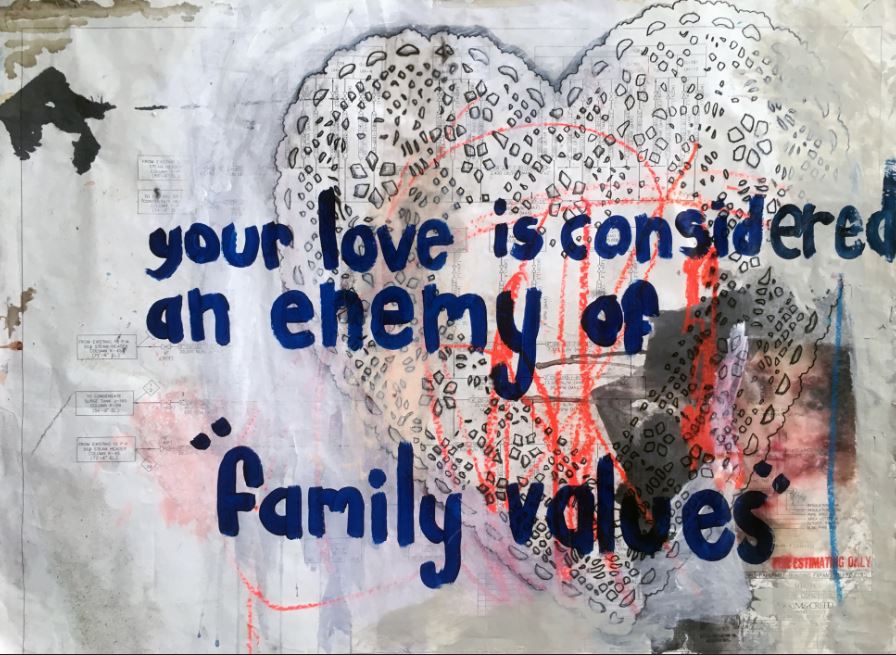 LOVE IS FOR EVERYONE
New works by: Stephanie Gonzalez

Please join me in this month's open studio, Love Is For Everyone. As we know and honor, June serves as the country's Pride month. Celebrating, remembering, recognizing and promoting the activism for equality for human sexualities, Pride gives our community a reason to look within ourselves and each other for the deeper connections and give love in bounty for what was once oppressed.

To celebrate my identity as a gay, Latina woman, I would like to dedicate my open studio to LGBTQ+ Pride as this exhibition, Love is For Everyone, deeply reflects the societal implications and emotional hardships that I have felt, experienced, and share with many people in this community.

The body of work I will be presenting aim to explore concepts of family value, homosexuality, and  visual landscapes that navigate the difficulties of societal terrain and the process of my works.

I'd love the opportunity to connect with those of you who support and celebrate individuality as show my love for you all. To solidify my commitment to the LGBTQ+ community, I will be making a 10% donation to a local LGBTQ charity. I would love to hear YOUR suggestions on who should receive it. Mark your calendar for this month's open studio:

Open Studio
Saturday, June 30th and Sunday, July 1st
Free Event
popular prints   |    large original works on paper   |   brand new works on canvas
DEERSLUG STUDIO
2020 Commerce Studio A
Houston, TX 77002
(Parking available on the street or the side of the building)
---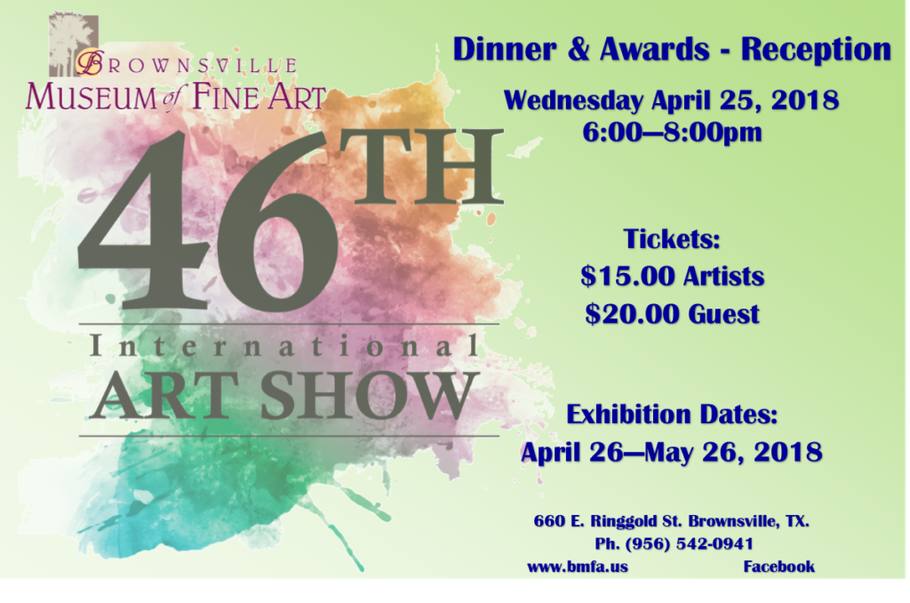 ---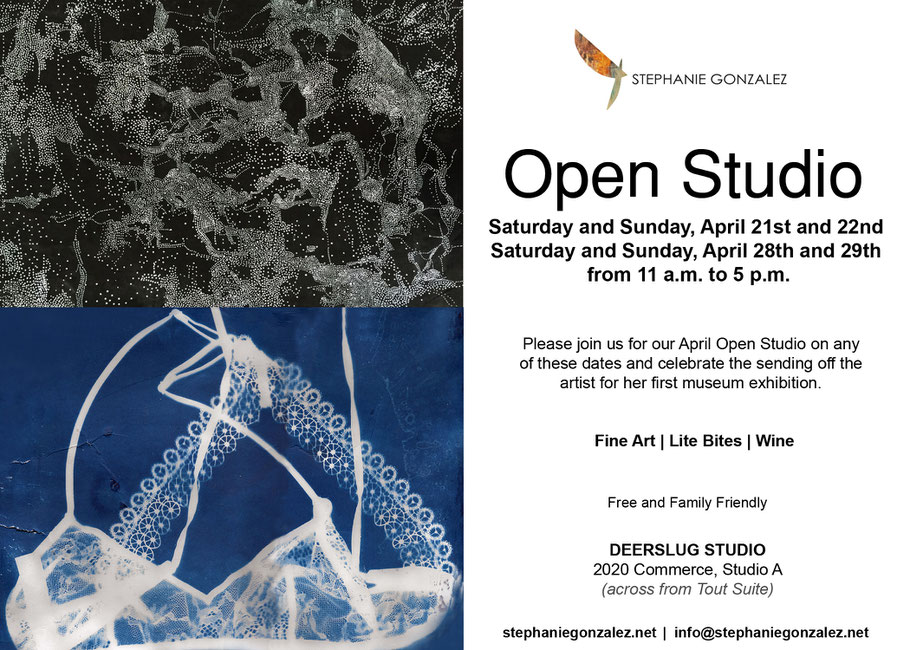 ---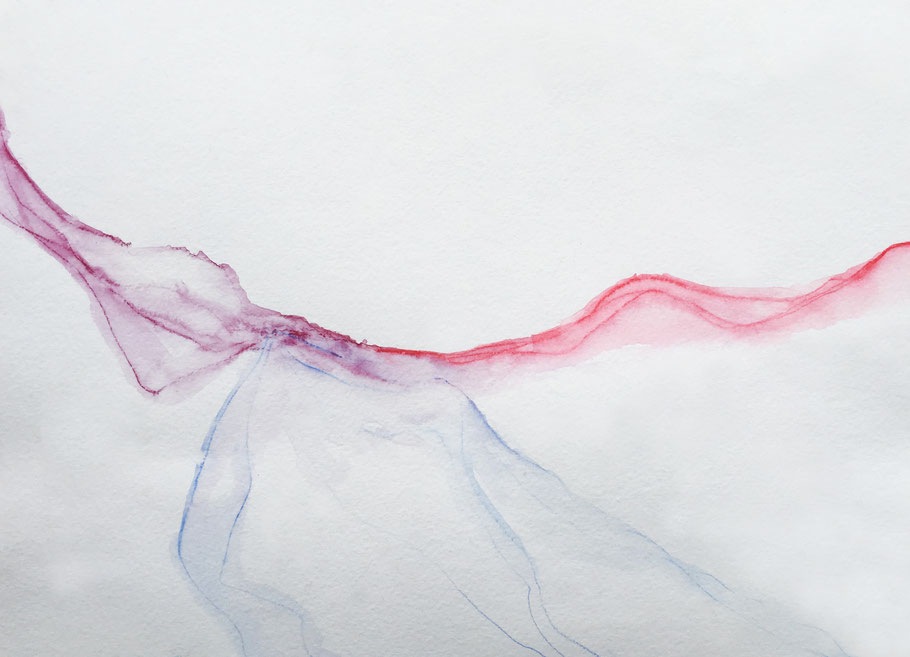 Back To School Special
new works by: Stephanie Gonzalez 

Open Studio
Saturday, January 13th, from 11 am - 5 pm
Sunday, January 14th, from 11 am - 5 pm
Free  Event

fine art   |    wine & lite bites   |   all are welcome  
DEERSLUG STUDIO
2020 Commerce Studio A
Houston, TX 77002
(across from Tout Suite)
for questions call or text (832) 703 - 6745
---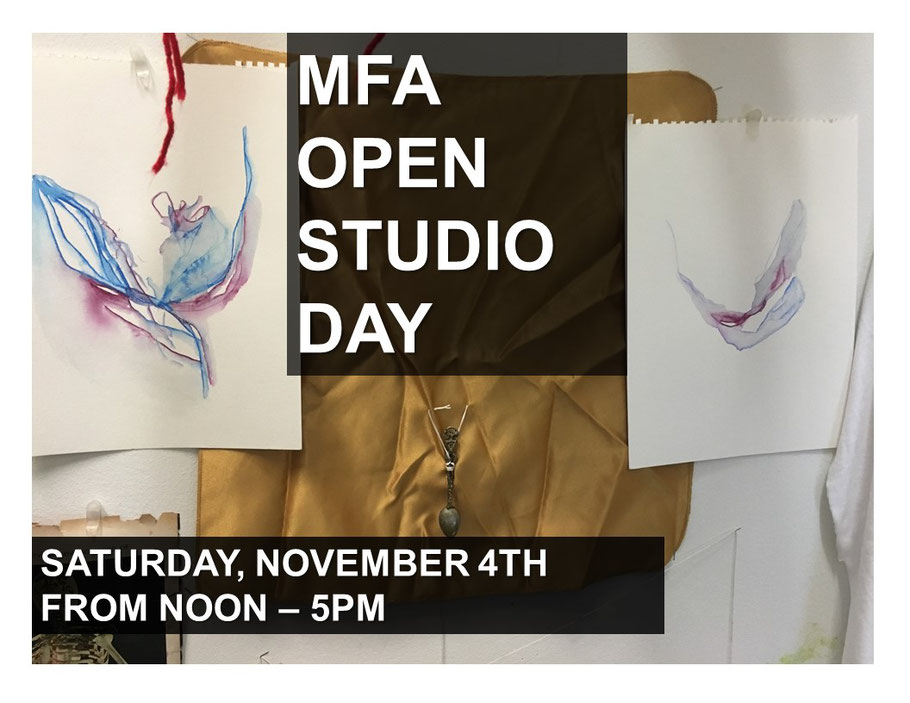 MFA Open Studio Day

Houston Baptist University 
Saturday, November 4th
from noon - 5 pm



Tour Artist Studios   |  
Meet Faculty and Students
Free and Open to the public.
HBU University Academic Center
7502 Fondren Rd.
Houston, TX 77074
click

here

for directions
for questions call or text (832) 703 - 6745
---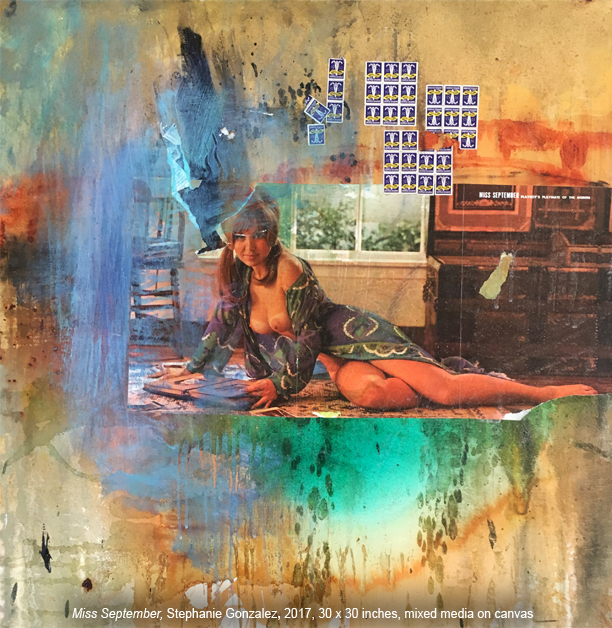 NAKED LADIES: THE CALENDAR EDITION
Curated by: Aubrey F. Burghardt
Private Preview with Artist Talk and Disclosure
Friday, November 
10th
 Invite Only
Open Studio
Saturday, November 11th, from 11 am - 5 pm
Sunday,
November
12th, from 11 am - 5 pm
Free Event
fine art   |    wine & lite bites   |   all are welcome  
DEERSLUG STUDIO
2020 Commerce Studio A
Houston, TX 77002
---
#TexasArtistsStrong, a Pop-up Exhibition + Fundraiser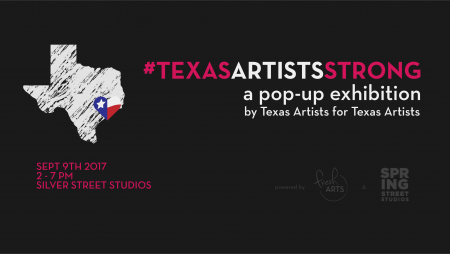 Saturday, September 9, 2017
2:00-7:00pm 
@ Spring Street Studios
In response to the growing number of Texas artists impacted by Hurricane Harvey's devastation and the local artist community that seeks to support them, Fresh Arts and Spring Street Studios invites the public to a disaster relief exhibition and fundraiser at Spring Street Studios on Saturday Sept. 9th, 2017. Cocktails and light bites from 2 to 7pm.
The one-day only exhibition will feature artwork for sale by artists from Houston and surrounding areas, with proceeds benefiting the Disaster Relief Fund for Texas Artists. 100% of proceeds raised will be given to individual artists impacted by the disaster to help them preserve work, rebuild studio and live/work spaces, purchase supplies and continue with their creative missions.
All artwork is for sale and available to take home the same day. This event is free and open to the public and held in conjunction with Spring Street Studio's 2nd Saturday Open Studios event.
---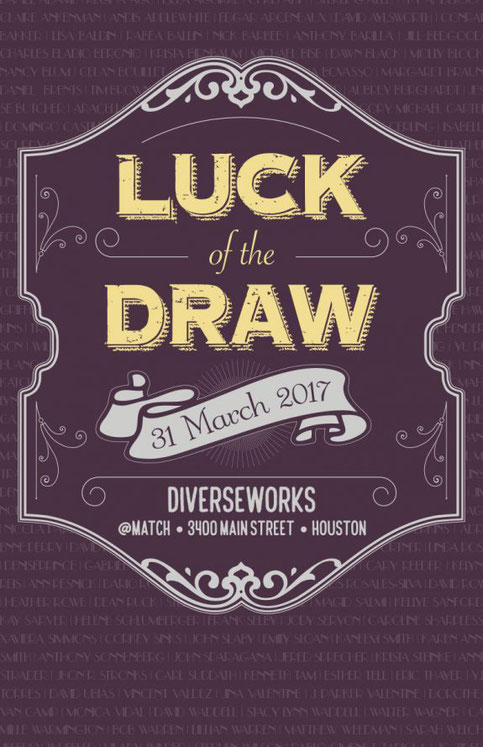 MARCH 31, 2017
True art collecting pandemonium!
Get your Gold or Silver Tickets and Art Chances and choose from hundreds of original 7 x 9 inch works art while enjoying delectables, drinks, and live jazz at the most fun-filled fundraiser of the year!
You better look sharp. There is no better way to start or add to your art collection.
Emcee: Walt Zipprian with Leopard Boy
Music: Bayou City Swing
Catering: Sal y Pimienta
GOLDEN TICKET ADMISSION – 7 pm
$225 ($200 For DW Members)*
1st Set "Crazy Cat" Art Chance Drawing – 7:30 pm**
---
SILVER TICKET ADMISSION – 8 pm
$125 ($100 for DW Members)*
2nd Set "Barn Burner" Art Chance Drawing – 8:30 pm
---
Each Art Chance $100
one artwork guaranteed for each art chance purchased!
*includes admission only; art chances must be purchased in addition
**sponsors receive priority art chances at the beginning of the 1st Set draw
---
SPONSORS
AFICIONADOS
Lillian & Bob Warren
COLLECTORS
Jereann Chaney | Paola & Arturo Creixell | Sandy & Jim D'Imperio | Wayne Gilbert |
Josefa Gonzalez Mariscal, Art Appraiser | Rob Greenstein | Mahenou & Omer Ilahi |
Randall H. Jamail & Victoria Goldstein | Penelope & Lester Marks |
Raquel Roberts & Renae Scott | Catherine Codispoti & Austin Werner
---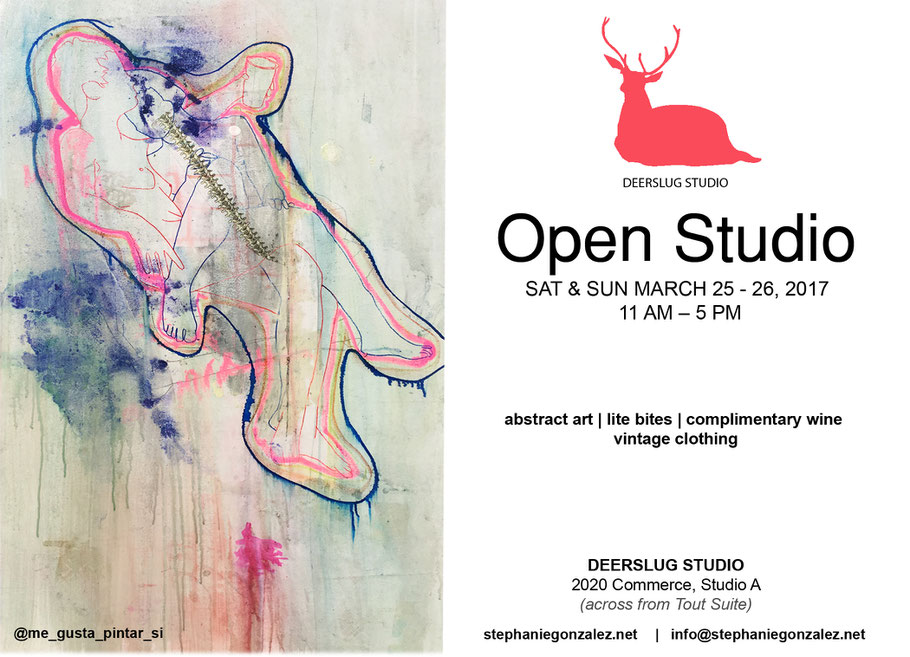 ---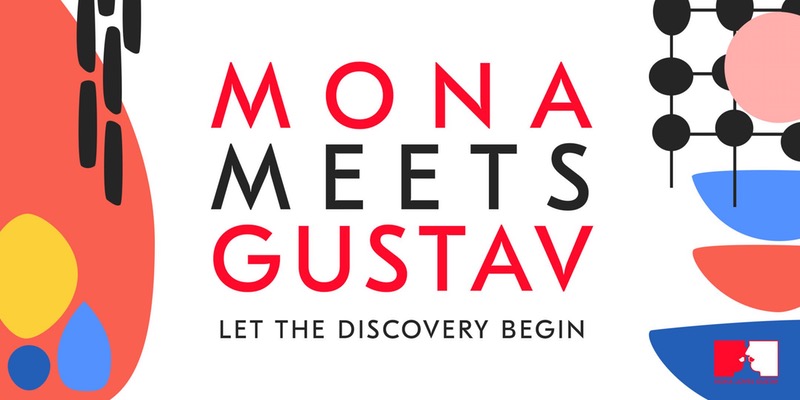 Join us for an evening to discover Mona Loves Gustav. We have curated a special collection of art for you to peruse while enjoying light bites and wine. By attending, you'll be among the first to discover your ArtDNA and find out what artwork you should have in your home based on your personality. Come celebrate, come appreciate, and leave inspired.
The following artists will have pieces on display and available for purchase:
DATE AND TIME
LOCATION
---
Founded in 2009 to encourage women to write and perform experimental music, Sandy Ewen's all-female ensemble will present a suite of vocal and movement-based pieces inspired by the themes of Francis Alÿs's The Fabiola Project. Called Red Currant for this performance, the group interprets concepts such as repetition, copies, recycling, and variation.

Red Currant is Sandy Ewen, Rebecca Novak, Carol Sandin Cooley, Blythe Nguyen, Evan McCarley, Stephanie Gonzalez, Megan Easely, Dre Forgotten, Carrie Schneider, Mary Manning, Randi Long, and Eden Rae.

This peformance is presented in conjunction with Francis Alÿs: The Fabiola Project on view through May 13, 2018 in the Menil's Byzantine Fresco Chapel. 

Please note that this performance will take place at the chapel at 4011 Yupon St, Houston, TX 77006.

All public programs are free and open to the public. Seating is limited. For the latest information, visit https://www.menil.org/events/public-programs.

In addition to public programs, the Menil offers exclusive events for members. For information on member benefits or to join, visithttps://www.menil.org/support/membership.
---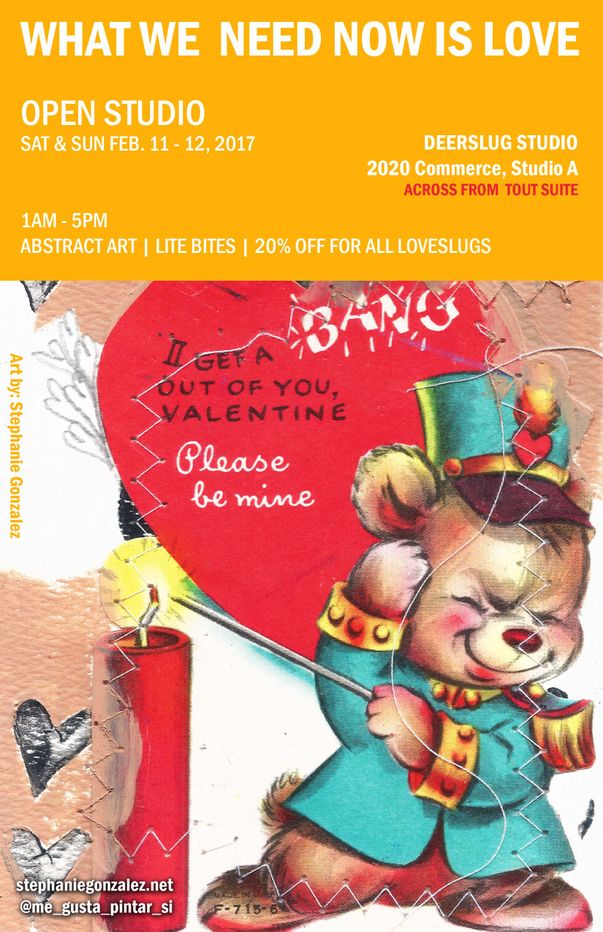 ---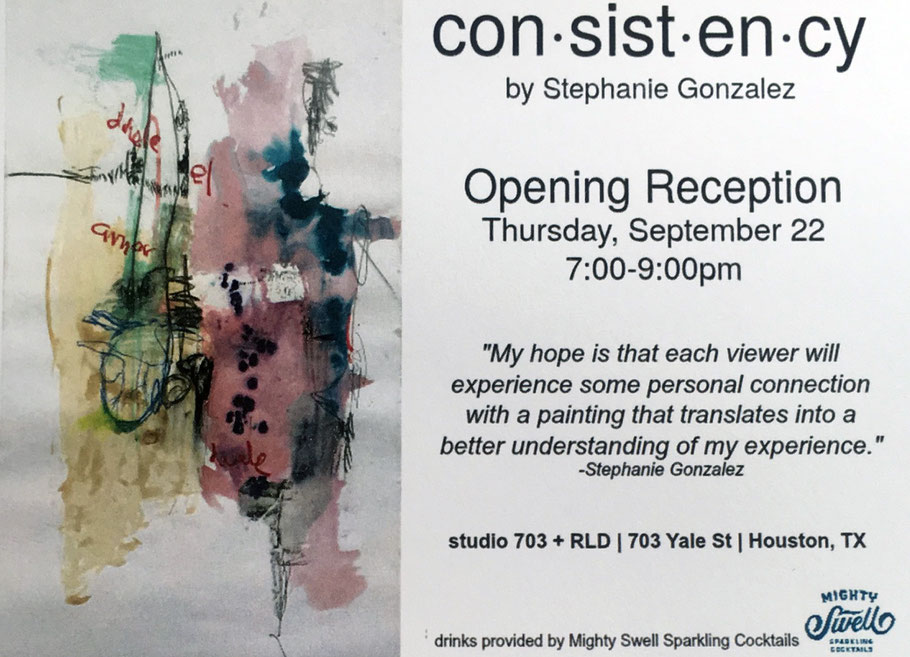 ---
HOLIDAY MARKET AT NATIVE CITIZEN!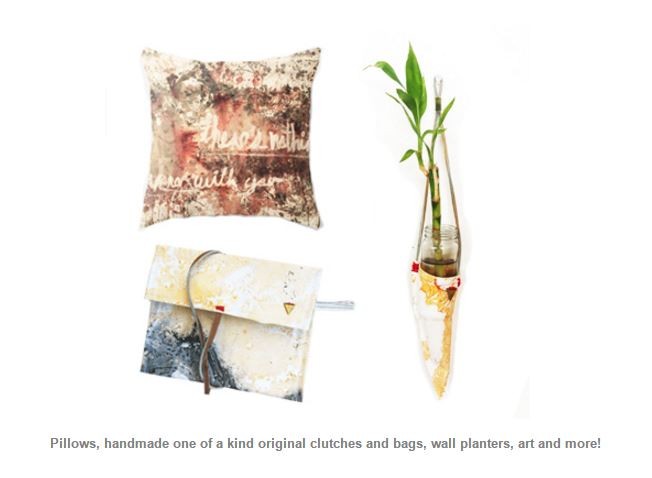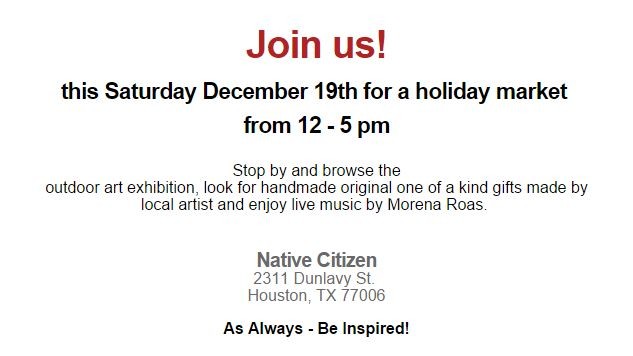 ---
DOGPUP
 Saturday October 31st from 10:00 a.m - 2:00 p.m.
DOGPOP is a morning pop-up market event / dog festival that works to bring everything "dog" to one place for a few hours. 
The event takes place Saturday, October 31st from 10am – 2pm at Tout Suite Cafe located at 2001 Commerce St near Downtown.

From the creative minds at Neue Creative and Modular Dog, this event provides a time for visitors to shop from the many dog-centric & creative pop-up shops in town as well as provide a time for their dogs to come play. This year's DogPop event is presented by Polkadotdogs Daycare, who has also served as the title sponsor for Puppies for Breakfast Dog Festival for the past few years. Puppies for Breakfast is a yearly dog festival that recently celebrated it's 4th Annual event at Market Square Park in Downtown.

The event will boast 20 - 30 Dog Industry vendors and local businesses, as well as food and coffee provided by Tout Suite Cafe. Bring your dogs ready to play in are fenced dog play area. Music provided by local Houston deejay, DJ Ill-Set. 

Dog Costume Contest: we will be hosting a Halloween Dog Costume contest with the winner walking away with some awesome prizes donated by some of our sponsors and vendors. 

The event is FREE to the public with donations being accepted to help benefit a local dog charity TBA.
 
Tout Suite
2001 Commerce 
Houston, TX 77002
---
Stephanie Gonzalez wins Escapist of the year! October 2015
It seems like it was yesterday when I applied to the Escapist mentorship program, it was 9 months of learning, creating and mostly growing. When I made it to the program my goal was to be Escapist of the year and I achieved that goal. Thank you to all the people who voted for me. 
If you are an artist and you are interested in going full time and pursuing an art career, I recommend that  you apply to be part of this wonderful program. Ryan Lindsay does a great job at helping with the business side of the art and John Palmer is just an amazing art mentor full of endless ideas and great advice. Thanks Ryan and John for helping other dreamers like me. Follow the link below to apply to be an escapist, learn more about the program and to forever destroy the stereotype of the struggling artist. 
http://www.johnpalmerart.com/wp-content/uploads/2013/07/Escapist-2016-Application.pdf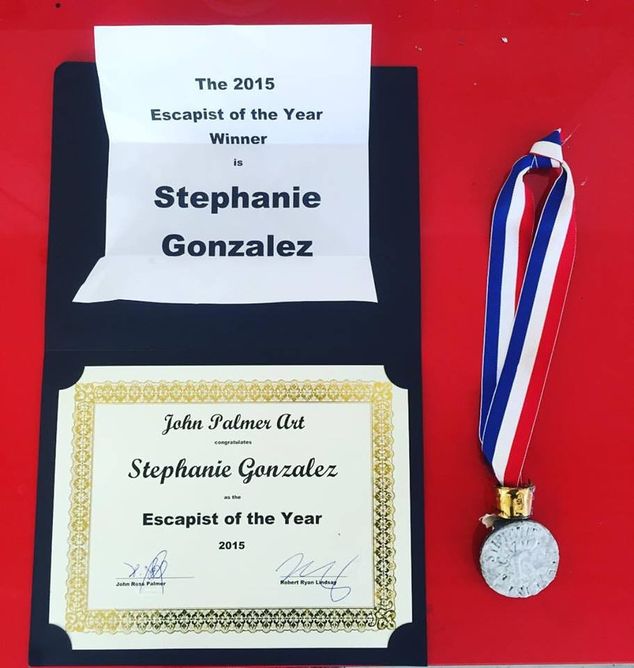 ---
John Palmer invites you to his
September Open Studio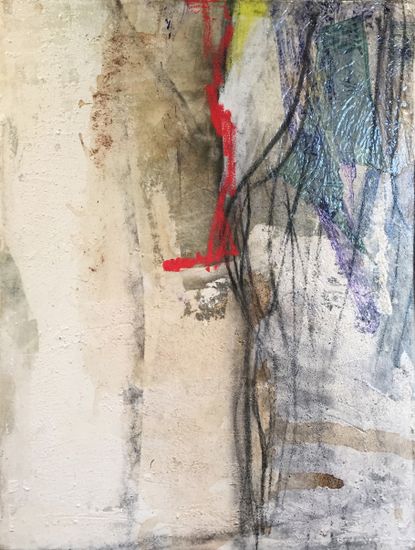 This Weekend, Sunday, September 27th
2:00 p.m. to 5:00 p.m.

With Palmer on this seventh trip to create art in Greece, this fun Open Studio will be hosted by Ryan Lindsay and Palmer's Escapist Artists: Stephanie Gonzalez, Luke Poteete and Scott Tarbox.  We're going to pop champagne, laugh a lot and do our best to sell you some fabulous paintings and make the Escapism Founder proud!
1218 Heights Boulevard
Houston, Texas 77008
---

Come see the 

unveiling

 of my latest works including prints and handmade goods

Saturday, August 1st, 2015
6PM - 10PM

Avoid the heat and madness of 19th Street...and come to the John Palmer Art Gallery & Studio on Saturday night! You'll be able to shop in style for fine artwork, limited edition prints, jewelry and ceramic treasures! For the first year during White Linen Night, the Chrysalis will be open with 2015 Escapists Luke Poteete, Scott Tarbox and myself. We've got the best party in town--chilled champagne and complimentary valet--you can't beat that!


The Chrysalis
1218 Heights Boulevard, 
Houston, TX 77008
---
Works created with mixed media that reflect feelings of letting go of the past and starting a new chapter.

May 29th, 2015
6PM - 9PM
After RAW, I needed to learn about myself and re-build my self-worth.  Through trial and error, I found things that make me happy, things that make me sad and the things that I simply must let go because they no longer serve a purpose in my life.  Through original artwork, A New Beginning reveals my learning and healing process.
There will also be a screening of Neiman Catley's six-part documentary series Intertwined. This one episode will feature me and give the audience a little bit of insight of who I am. You can see the trailer at StoriesIntertwined.com


The Chrysalis
1218 Heights Boulevard, 
Houston, TX 77008 
music by: Grrrl Parts DJ's

---
Intertwined 

six-part documentary series by: Neiman Catley
8 people. 6 stories. All of them connected through their art.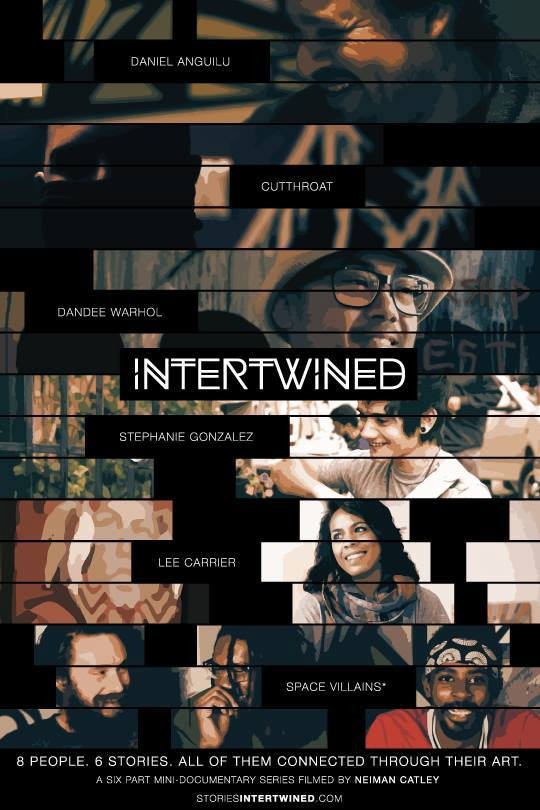 I will be part of a mini series that focuses on the stories of several artists and how their lives are intertwined. The documentary will be starring: Stephanie Gonzalez, Dandee Warhol, Lee Carrieer, Cutthroat, and Space Villains. The series is Directed By: Neiman Catley. 
you can see the trailer here: http://storiesintertwined.com/
---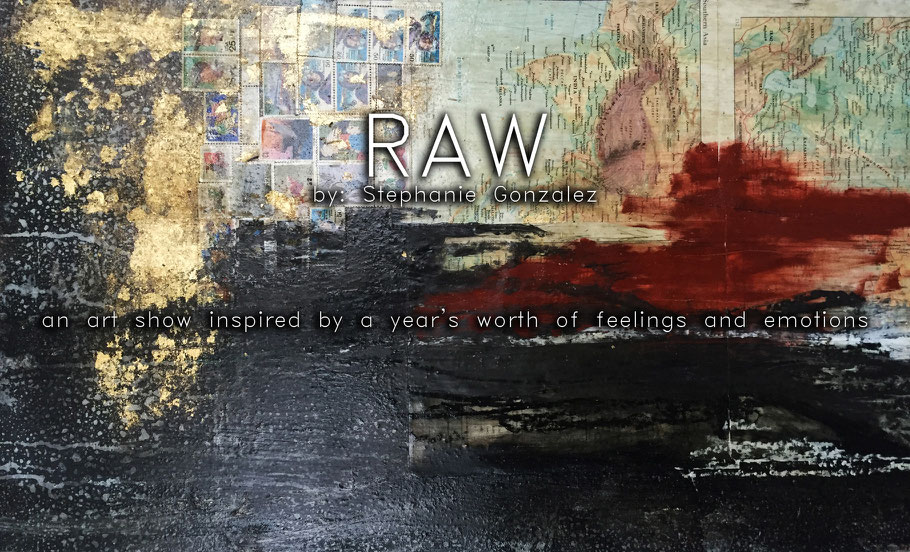 Join me while I unveil new works that represent the change and growth in my life. These pieces have layers upon layers of mixed media which represent emotions and feelings I have had for the past year.

Many of us have had difficult situations in our lives that have made us at one point or another lose hope. It is important to realize that there is always something good that can be found in the bad, and that there is always something to learn. Creating these works saved me and allowed me channel negativity and bad emotions into something good. Something I love to and will continue to do as long as I can. I would love to share that with you.
 

Saturday March 14th 
12PM - 5PM

Chrysalis Building
1218 Heights Boulevard, 
Houston, TX 77008
---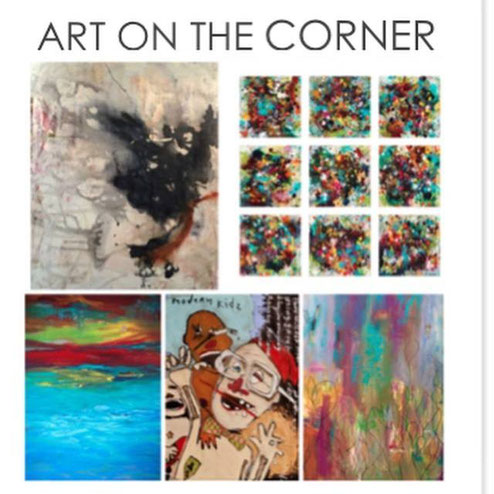 Featured artist: Rodolfo Bañuelos, Sonya Cuellar, Stephanie Gonzalez, Tra slaughter.
Saturday | Feb. 28th | 1-5 pm
Native Citizen 
2311 Dunlavy st. Houston tx 77006
---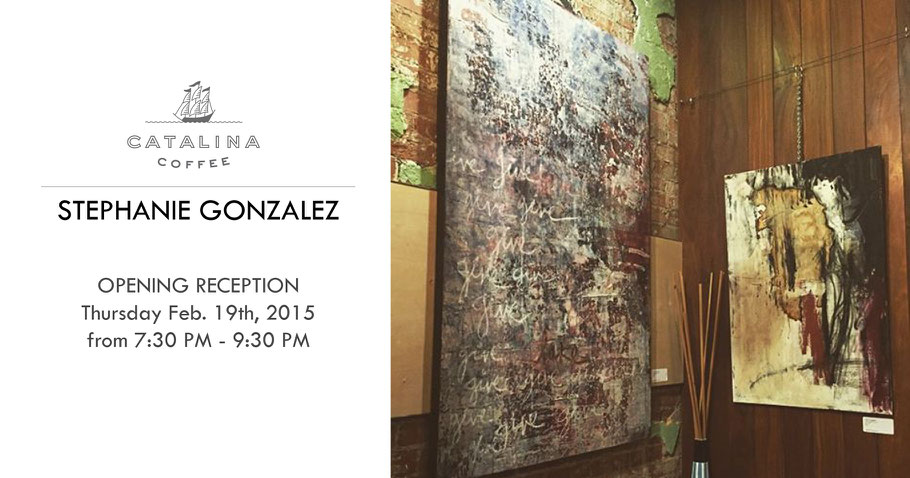 ---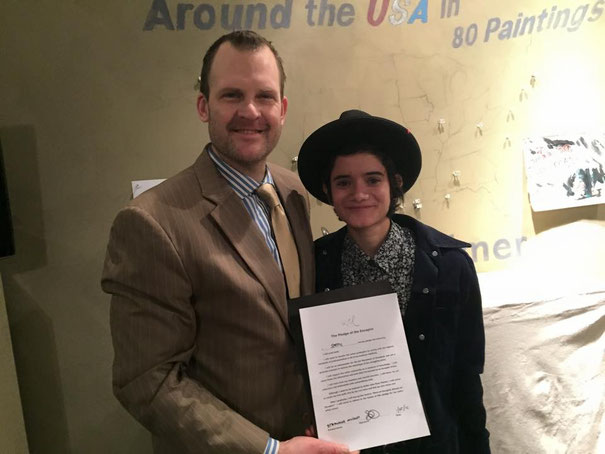 Palmer proudly announces the members of the 2015 Escapist Mentorship Program: Stephanie Gonzalez, Luke Poteete and Scott Tarbox. Michelle Sendy of Decatur, IL is this year's Millikin Escapist Scholar. 

These four dedicated artists were picked from scores of applicants from around the United States, a great percentage of which were repeat applicants. Hard-working artists submit a written application with art images, essays and a recommendation to a jury panel, and then, as a Finalist, they present themselves for "speed dating" style interviews at Palmer's newly-completed Escapist Artist Gallery & Studios (aka "The Chrysalis"). Panels for scoring are comprised of top Palmer patrons, including: FCC Members Karen Bean and Bobby Paul Davis plus collectors Carolyn Watts and Donna Vallone (2010 Vallone Award Winner). Read all about the history, mission and goals of this empowering program plus see first-class documentary videos by visiting EscapistProgram.com. Learn about the Chrysalisconstruction at RefusetoStruggle.com.

"This class is young, innovative and mega-talented!" exclaims Palmer. "The Houston Escapists will have a working Studio and Gallery spotlight in the state-of-the-art Chrysalis." The 2015 Escapists will take the Pledge of the Escapist at an exclusive Initiation Ceremony on January 25th at Palmer's Historic Heights Art Gallery in front of former Escapist Artists and top Palmer Patrons. As a sign of the times, the artists will receive their first assignment via Instragram during the week prior to their formal initiation. 2015 Escapist Scott Tarbox is exhilarated, "I believe I'm being offered a serious opportunity to hone my style, reach deeper into the art community and challenge myself—and hopefully inspire other artists." Tarbox, from Tomball, is a repeat applicant to Palmer's prestigious program. He is the first Escapist Artist that is widely recognized for his work with aerosols and presentation via street art. 

Palmer's Art Movement of Escapism is aimed to forever destroy the stereotype of the struggling artist. His mentorship program, founded in 2009, teaches artists how to sell on their own and not be tied to the traditional art gallery system. Palmer does this as a means of giving back to the art world--it is entirely free. 

If you have any questions about Artist John Ross Palmer or his Escapist Mentorship Program (EscapistProgram.com), please contact gallery co-owner Ryan Lindsay at 713-861-6726 or Ryan@JohnPalmerArt.com.

---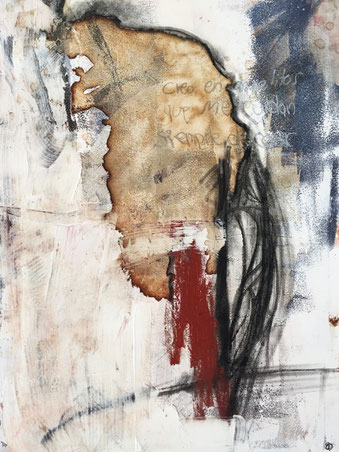 Sunday, January 25th - 1PM
I was one of the 4 artist picked to be a part of the 2015 Escapist Mentorship Program, please join me while I open my doors for the first time at my new studio in the heights, I will have 6 available brand new works for sale.

Hope to see you there!
1218 Heights Blvd.
Houston, TX 77008
1PM
---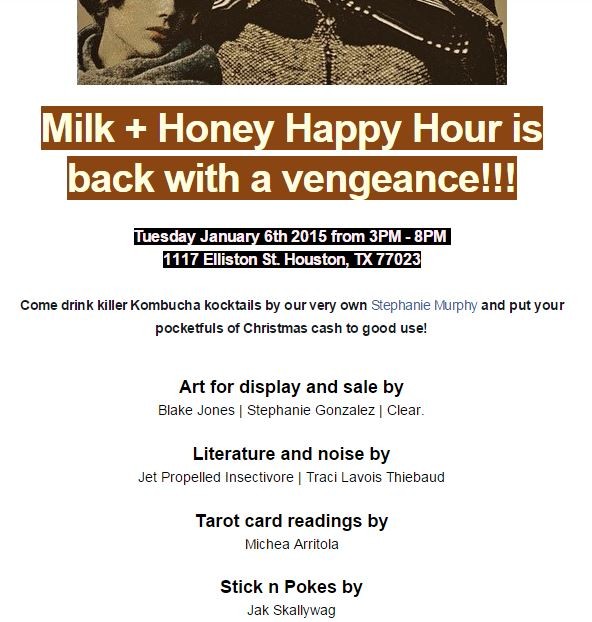 ---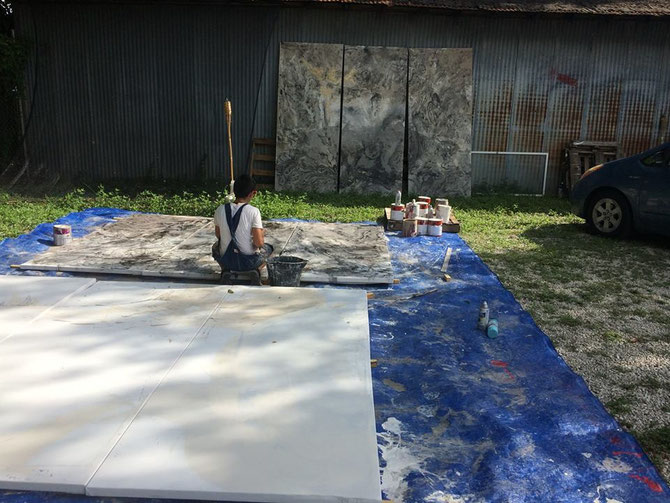 Opening Reception: Wednesday, December 17, 2014, 7-9PM
Explore the abstract works, freelance logos, murals, and interior designs that reflect the emotions of artist Stephanie Gonzalez. Growing up with her grandparents in Reynosa, Mexico, Gonzalez picked up painting from her grandfather. In her work, she uses mixed media such as aerosol paint, watercolors, acrylics, oil pastels, china ink, pencil, and marker, along with the use of coffee, wine and beer as a medium. Her work emphasizes texture, and retains a delicate balance between raw and gritty elements and atmospheric beauty.

All artwork will be available for purchase. For more information, please visit http://sgabstractart.jimdo.com/

EXHIBITION: December 15, 2014 - January 16, 2015
COST: Free admission. Food and drinks will be available for purchase.

Exhibition organized by Megan Badger. 

Free customer parking is available in the One Park Place garage on a first-come, first-served basis. Enter garage on McKinney.

MKT BAR Hours
Monday-Wednesday: 7AM-10PM
Thursday-Friday: 7AM-2AM
Saturday: 9AM-2AM
Sunday: 9AM-8PM

View the MKT BAR menu and calendar of events at www.mktbar.com